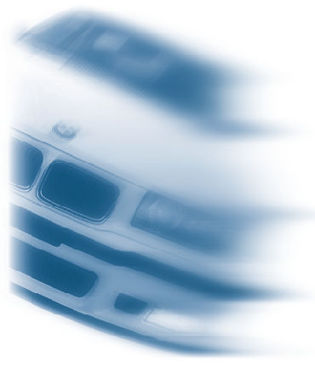 We are Bavarian Engine Exchange. One of the largest BMW engine rebuilders in the US. We specialize in upgraded, precision remanufactured, BMW engines and cylinder heads for all of the following BMW models: 2002, 320i, 318i, 325i, 325e, 325is, 325ix, 318is, 325ic, 318ic, M3, 525i, 528i, 528e, 530i, 533i, 535i, 535is, M5, 630csi, 633csi, 635csi, M6, 733i, 735i, 740i, 740il, 750il, and all 8 series BMW's. We stock a large inventory of cores and quality remanufactured BMW parts which allows us to deliver your parts quickly and get you back on the road fast! Although we specialize in rebuilt BMW upgrade engines, our inventory also includes cylinder heads, camshafts, transmissions, differentials, steering racks, and drivelines. All engines come with our standard 5 year warranty (including labor and rental car). If a defect is detected within the first 2 years, we'll immediately ship out a replacement engine and pay the labor to have it installed (up to $500) and pay up to $200 towards rental expenses. If a warrantable failure occurs during years 3-5, we will ship the replacement based on maximum mileage limits and a fair pro-rated surcharge. See warranty terms for details. We also offer a lifetime warranty upgrade on any of our rebuilt BMW engines for an extra 30%.



Service excellence is our top priority. We service our customers with top-quality remanufactured BMW upgrade engines at competitive prices. Our commitment is to quality, longevity, and a fast turnaround time so you can get your parts fast. Bavarian uses a state of the art computer system which allows us to locate your parts quickly and track your order every step of the way.

Bavarian delivers remanufactured BMW parts anywhere in the world... to your front door. If your car is in the shop, Bavarian will deliver your parts directly to your shop or dealership saving you time and money on all your BMW parts needs. We deliver daily to independent BMW repair shops, BMW enthusiasts, and BMW Dealerships nationwide.
Free quotes and consultations for all BMW engine related inquires.
No core charges – all core deposits are 100% refundable – regardless of the condition of your core (most applications). No core surcharges except on specific applications.
All internal parts replaced are OEM or better
All machine work meets or exceeds factory specifications – and all tolerances are triple checked before final assembly
All engines assembled by hand in climate controlled clean rooms
All engines tested dynamically for compression, leakdown, oil pressure, (and oil leaks using Ultra Violet dye process)
All Bavarian Upgrade Engines include MaxSil pistons with Teflon coated skirts, Sealed Power piston rings, complete gasket sets for installation, and new spark plugs
All Gaskets and mating surfaces treated with factory Anaerobic Sealer to prevent fluid leaks
All Bavarian Performance engines include flow tested CNC porting, hand polishing, Bavarian Performance Camshaft, precision balancing, MaxSil pistons with Teflon coated skirts, Sealed Power piston rings, 5 year warranty, and performance computer chip where applicable.
---